Often waterparks are the most challenging projects, the designing requires experience and expertise, BSR Engineering, which for over 50 years has specialized in their implementation offers a consulting service, design and installation of waterparks.
Design and installation of a waterpark
Our systems
Attractions of a waterpark
Waterslides
Spray-Park
Wave Pools
Rivers
We follow our client even before the project through the project of business plans in new facilities that study the sustainability and thematization of the facilities.
Our experience of many years leads us to advise our client on the design of a waterpark in the best possible way.
In some cases, we even advise against the work when it does not meet the minimum requirements of profitability and sustainability of the investment. All this in compliance with the strict reference regulations.
This is a fundamental element, in our opinion, to avoid economic and financial disasters. Turning to a professional as BSR Engineering you have a know-how that only our company has in this field.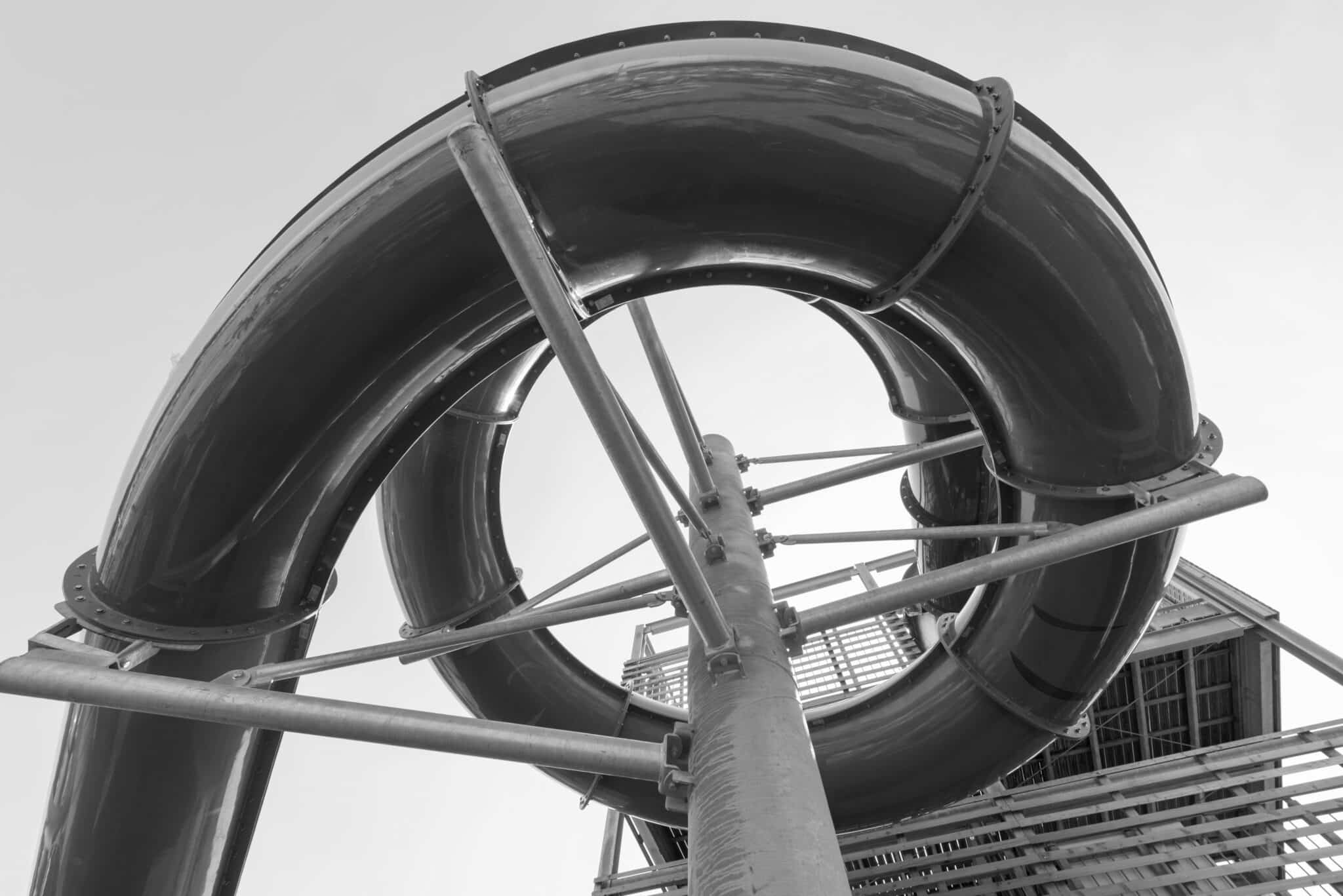 Design and installation of a Waterparks
The BSR team is composed not only of specialized installers, but also of a real design office. This makes use of Engineers and Architects specialized in the design of this type of work. All this guarantees a very high standard of programming, which prevents inefficiencies caused by unprofessional design.
Our Systems
BSR Engineering has studied and realized avant-garde technologies with the double purpose of guaranteeing on one hand the maximum reliability and duration in time and on the other hand the maximum economy in the management of the system. BSR Engineering not only designs waterparks in compliance with the minimum standards required by law, but also takes into account the intense use of the systems that can put in crisis the normal technical systems.
Our filtering systems are in fact always sized with the aim of working at a minimum in normal conditions and ensure efficiency in peak times. All this reduces management and maintenance costs with interventions that are less necessary over time.
WaterPark Attractions
A large part of our attractions are produced by Cemi, a related company that designed and made the moulds, which allow to obtain exclusive products. The modular facilities make it possible to create both small waterslides and attractions and installations of great height and length.
Our waterslides are made of LRTM, an injection technology that differs from competing products in that it offers greater resistance, a shiny aesthetic finish and durability.
Spray Park
The waterslides that BSR Engineering can make are many, from the small children's waterslide up to real adrenaline facilities.
The latest fashion in waterparks, spray parks are not always pools, but are also made in dry areas.
Choreographic castles or themed facilities that use jets of water to entertain children, the spray parks are in fact real attractions where children will spend hours of fun, all according to the highest safety standards certified BSR (the use of non-trauma flooring, games without sharp points or joints that could be dangerous for children).
Wave pools
The wave pool is fun for adults and children alike. It starts from a beach where the smallest waves arrive up to a deeper area with real oceanic waves (up to 2 meters high).
All this in maximum safety thanks to the use of advanced instrumentation such as underwater cameras or alarm systems. Technologies that BSR has developed internally in its projects department.
River
There are real rivers of water that carry the end user of an inflatable boat, along a path designed according to the space available. More or less fast currents, waves, waterfalls, jets of water make that exciting and fun experience for customers.
REALISATIONS – Waterparks
SERRAVALLE DESIGNER OUTLET – LELE'S AQUA PARK
The new spray park at the Serravalle Designer Outlet (McArthr Glen Group) in Serravalle Scivia (AL) is the first waterpark inside a space dedicated to shopping. And the area, which covers about 3,500 sq. meters, consists of an interactive castle made up of waterslides, cannons, water games and waterfalls. So the attraction is dedicated to children who can enjoy a few hours of entertainment while their parents go shopping in the stores.
ACQUA VILLAGE – MAKAI
In the Acqua Village waterpark in Follonica (GR) there is Makai, a themed area designed for the well-being of families. Pools with water games and whirlpools, games and water jets, waterfalls up to paths of sensory and energizing showers are the brand BSR Engineering in one of the most important waterparks in Italy.
WATERPARK VENOSA
The Venosa waterpark located in Venosa (PZ) is one of the first important waterparks realized by BSR Engineering. It is composed of various high-level attractions such as a wave pool for the enjoyment of young and old, three adrenaline waterslides and a lagoon pool dedicated to younger children.
---
Membership IAAPA

The Global Association
for the Attractions Industry